Kolejny deszczowy weekend.
(2010-05-08)
Witajcie kochani. Mamy już maj a tu ciągle pada. Niby to kwiecień powinien pogodą przeplatać a w maju mamy jeszcze gorzej. Wiecie co zrobiłem trzy dni temu??? Poszedłem sam do łazienki, wszedłem na wannę i zabrałem się do golenia. Efektem tego było:
ale sobie biedy narobiłem. Na szczęście mama w porę zauważyła bo już się zabierałem do użycia tatusia wody po goleniu. Jedno jest pewne już więcej tego nie dotknę. Bolało kochani bolało. Miałem Wam jeszcze napisać o naszym nowym domowniku. Weronisia ma pieseczka. Nazywa się Jessie i jest śliczną krzyżówką Yorka z Shitzu.
Zmykam teraz nadrobić zaległości w komentarzach na waszych blogaskach. Buziole.

Komentarze (1251):
napisz komentarz
...
(2010-05-04)
Witajcie kochani to ja Olivierek.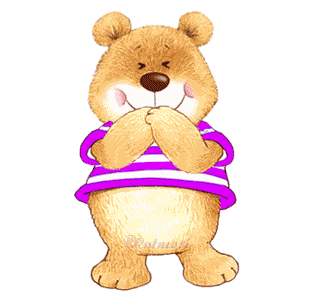 Mam nadzieję że mnie jeszcze pamiętacie. Wiem wiem sto lat mnie tu nie było ale postaram się trochę nadrobić stracony czas.
Coś o mnie...
1. wzrost: 110 cm
2. waga: 17 kg
3. pampersy:tylko na noc
4. nocne budzenie się: bardzo rzadko i tylko po to żeby pójść się przytulić do mamusi
5. ulubiona bajka: wszystkie z CBeebies
6. ulubione słówka: mamusia, kocham baldzio, nie, nie nie, piciu itd
7. ulubiona zabawka: pluszak żabka
8. ulubione danie: płatki na mleku i śpagettki
9. ulubiona piosenka: wlazł kotek na płotek
10. ulubiony pojazd: rowerek

To takie moje Top10.
A co w mojej rodzince??? Mamusia pracuje, tatuś też. Był u mnie dziadek Darek i babcia Ela a teraz jest babcia Renia. Mamy już maj. Coraz cieplej chociaż pogoda robi nam psoty i co sie troszkę rozpogodzi to za chwilę pada. No i nudno trochę.Mama mówi że chyba w tych moich ulubionych płatkach to chyba dużo drożdży jest bo ja tak szybko rosnę.
Zapomniałbym o nowym domowniku. Ciocia Gosia i uncle John sprawili sobie pieska. Ma na imię Jessie. Jest super słodka tylko czasami jak jej dokuczam to mnie gryzie i szybko uciekam.
A dzisiaj byłem z mamusią spotkać sie z moimi kolegami.Bo tak samo jak zaniedbywaliśmy moich blogaskowych przyjaciół tak też tych rzeczywistych zaniedbywaliśmy. Tak więc bawiłem się dzisiaj z Kacperkiem ,Kamilkiem i Bartusiem najpierw u Kamilka w domku a później na placu zabaw.Mam parę fotek. Zaraz mama wklei do galerii blogaskowej bo i tam się pewnie kurz zalęgł. A widzę że na naszym dzieciaku trochę zmian. Pozdrawiam Was kochani serdecznie i mam nadzieje że mamuśka będzie zaglądała częściej.
Komentarze (85):
napisz komentarz
coraz bliżej świeta.
(2009-12-18)
Przepraszam kochani że nic nie pisze ale jestem w Polandach. Tuż po świętach obiecuję się odezwać. Dziękuję za odwiedzinki zwłaszcza Kacperkowi, Patrickowi,mojej ulubionej Jadźce, Brayankowi Wiki, Liliance, Groszkowi, Niuniaskowi, Lukaskowi 2009, Szeherezadzie,Anthonemu, Julence i Danielusi. Dziękuję kochani że o mnie nie zapomnieliście. Za te prawie dwa lata wspólnego przeżywania pierwszych ząbków, kroczków, naszych trzydniówek i dłuższych chorób. Dzięki Wam i Waszym mamom ja i moja mama dużo się nauczyliśmy. Wspólnie się śmialiśmy i płakaliśmy. Mimo iż wielu z nas nigdy się nie widziało wiemy o sobie dużo. KOCHANI takim podsumowaniem chciałbym Wam życzyć Wesołych pełnych warżeń Świąt Bożego Narodzenia i Szczęśliwego Nowego Roku. Pa.OLI:)
Komentarze (74):
napisz komentarz